Ex-fishing boat for sale 'GITTE'
28 February 2018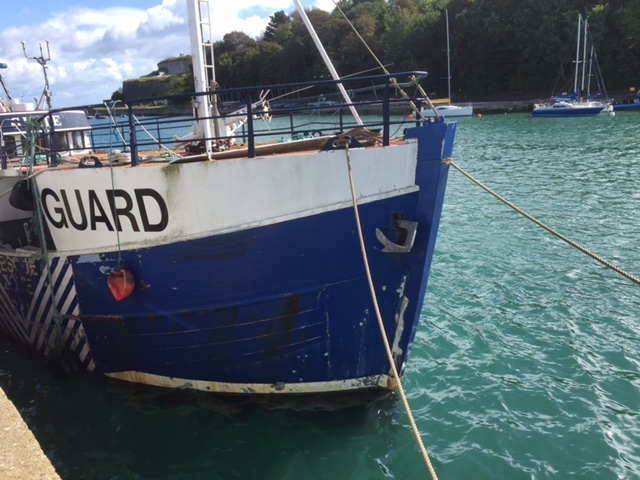 Sealed bids are being invited for the sale of ex-fishing vessel 'GITTE'.
Gitte is a former Danish built trawler. Currently berthed in Weymouth Harbour, the vessel is in need of some restorative work and will be 'sold as seen'. The vessel must be removed from the harbour as part of the sale but could be welcomed back once made fully serviceable. Viewing is available by prior arrangement with the Harbour Master on 01305 838386 or KHoworth@dorset.gov.uk
Vessel details:
Built in 1982
Length overall 16.7m
Draft 4.0m
Beam 5.2m
Oak hull
Engine Type/Model DAFF 270, 270 bhp. The engine has been submerged in water for a period of time to about 80% of it's height.
Sensible sealed bids only to be submitted for consideration.
Bids should be clearly marked 'Bid Submission - GITTE' with the date submitted on an inner envelope before being sealed in an outer envelope for delivery. Envelopes should be marked for the attention of Keith Howorth at the following address:
Keith Howorth, Harbour Master, Weymouth Harbour Office, 13 Custom House Quay, Weymouth DT4 8BG.
Closing date for bids is 17:00 Wednesday 21 March 2018.