Meet your weymouth harbour team
Introductions
jamie - Harbour Master
Jamie is the Harbour Master and has overall responsibility for all aspects of the harbour. He liaises closely with Dorset Council as Weymouth is a municipal port. Jamie joined the team in November 2020 after almost 16 years' service in the Australian Maritime Police and Rescue Group. Jamie is also a commercial diver and a keen paddle board enthusiast.
KAREN - HARBOUR PROMOTIONS OFFICER
Karen has worked for the harbour since 2009, managing the website, events, Social Networks, Harbour Guide, and marketing publications as well as dealing with general procurement and projects for the Harbour Office. Outside of work Karen is kept busy running around after her twin daughters and Labrador!

SIMON - BERTHING OFFICER
Simon first got an interest in boats when he started scuba diving and has since had two motor cruisers (used on rivers in Bristol) and two RIBS used for pleasure (diving, wake boarding Etc.). He is now a professional scuba instructor and enjoys being by, on, and under the water since moving to Weymouth from Bristol. As well as many other things, Simon carries out safety checks, general maintenance and defect rectification, he is soon to be our PAT tester for the harbour too.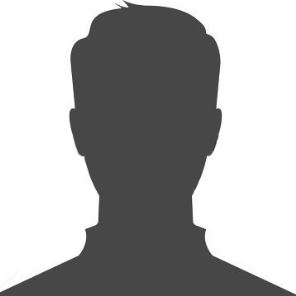 Pete - commercial area Operative
Supporting the harbour operations including security, maintenance and forklift operations, as well as assisting with Harbour Office duties such as town bridge lifts when required.
Claire - OFFICE MANAGER
Claire has been part of the Weymouth Harbour team for many years! Managing the Finance and Admin team who look after a wide range of Harbour tasks, such as budgets, marketing, mooring allocations and procurement. In her spare time, Claire does a bit of running, enjoys being outdoors and having a fun filled family life.
sarah - MOORINGS OFFICER
Sarah joins us in 2019 as Moorings Officer sharing the management of the annual moorings located in the Inner Harbour. Having moved to Weymouth from the picturesque village of Wool in 2017, if she has any spare time from refubishing her home, she likes to spend it scuba diving or exploring the beautiful Jurassic Coast with her family.
Stuart - Berthing Officer
Stuart is one of four berthing officers in Weymouth Harbour. His duties include looking after the day to day operations of the harbour, visiting vessels, bridge lifts and maintenance, Stuart is also responsible for driving the harbour's pilot boat. Prior to working at Weymouth Harbour Stuart served with the Royal Navy.
Jackie - HARBOUR FACILITIES ATTENDANT
Jackie joined the team in 2013 and maintains the customer harbour facilities as well as assisting with town bridge lifts. She has plenty of tales to tell, but says they are probably best left unsaid!
Jan - BERTHING OFFICER
Jan has lived in Weymouth since 1995. Previously working for Clipper Ventures as a training skipper preparing the crew for the challenge of the race, he was skipper of the yacht 'Cape Breton Island' in the 09/10 race achieving 3rd overall. His role also included delivering yachts to training centres around the world. Jan hopes that the position of berthing officer will combine his love of the sea and Weymouth which he considers his home.
GARY - PORT FACILITIES SECURITY OFFICER
Garry has lived and worked in Weymouth all of his life, joining the Harbour in 1990. Prior to this he worked for Sealink, helping to load and unload the ships as well as other daily duties. As Port Facilities Security Officer, he manages the day to day running of the Commercial Area and team.
BECKY - MOORINGS OFFICER
Becky has worked for the harbour since 2007. Having previously worked as a Berthing Officer, she now shares the management of annual moorings, customer management, invoices etc. Outside of work Becky is kept busy with her two children and pet Springer Spaniel who has been known to take a dip in the harbour occasionally!

KAREN - BERTHING OFFICER
Karen enjoys meeting and greeting customers, priding herself on good customer service. Her first interest in boats was when working for an events team in 2005 during Cowes week and having her own rib using the Solent as her playground, she's now back in Weymouth to do some serious work! Outside the office she enjoys going to the gym, walking, gardening and the general outdoors.
Rob - commercial area Operative
Supporting the harbour operations including security, maintenance and forklift operations, as well as assisting with Harbour Office duties such as town bridge lifts when required.
Corrina - BERTHING OFFICE admin SUPPORT
Corrina deals with various finance tasks such as invoicing and debtors, she also assists with social media and other Harbour Office duties such as procurement and town bridge lifts. After a 10 year period of living further afield, the draw of the sea brought Corrina back to Weymouth to bring up her own family and enjoy the beautiful town and surroundings in which she grew up.