A Little Bit of History…
Weymouth has been a port for many Centuries with evidence showing Roman Galleys sailed up the River Wey as far as Radipole where they would beach and unload cargo to transport to the Roman Town of Durnovaria (Dorchester).
You can find out more about historic aspects by clicking on the images below:
Some interesting facts
The Port of Weymouth supplied 15 ships and 263 mariners in 1347 for the siege of Calais which had begun in 1346.
The Black Death (or Bubonic Plague) entered the British Isles through the ports of Melcombe Regis in 1348. Most likely to have been brought ashore by the fleas off the rats infesting the ships that had sailed around the continent, but by fleeing the local towns and moving inland, the people of Dorset spread the plague across the country.
In 1588 six of the English ships sailed from Weymouth for the fight against the Spanish Armada. A battle off of Portland followed and the Spanish ship 'San Salvador' was captured and brought into the harbour.
In the middle of the 17th Century, Weymouth was heavily involved in the Civil War between Charles I and Parliament. In 1645, several royalist plotters within the twin towns of Weymouth and Melcombe on conspired to deliver the ports back into the control of King Charles 1. Evidence of the ensuing duels can still be seen today high up in the wall of a house in Maiden Street where a cannonball is still lodged underneath a window!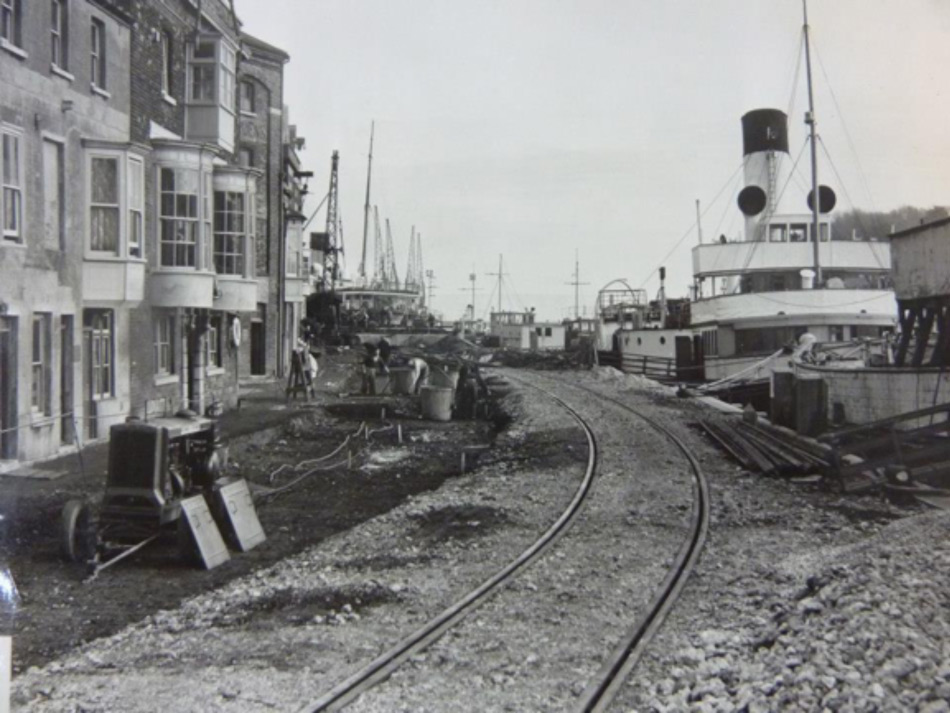 Cosens of Weymouth - Founded in 1848 by Captain Joseph Cosens, who was born in Weymouth in 1816.
Cosens chartered a steamer to provide a regular Portland ferry service and occasional coastal excursions, the income from which persuaded him to buy a steamer of his own and are best known for their paddle steamers, which from 1848 until 1967 took passengers on trips along the coasts of Dorset, Devon and Hampshire, and sometimes even over to Cherbourg and the Channel Islands.
They also transported convicts from Southampton to Portland to work on the building of Portland Harbour in the mid-19th century
During the First and Second World Wars steamers were requisitioned to serve as minesweepers. The Emperor of India took part in the evacuation of Dunkirk, and Cosens' ships and workers were also involved with D-Day.
Leading employers in Weymouth, they also ran a ship repair and engineering business, as well as salvage and speedboat operations, and even an ice- making plant. Changing economics and holiday habits after the second world war brought a gradual decline and the last paddle steamer, Embassy, was withdrawn in 1966. The Harbour Masters Office still bears the 'Cosens Engineers' mark on the steel supports.