Slipway/Day Sailors
Following Government guidance, the slipway may be used from 0730 to 1800 with prior booking. Fees and dues are to be paid at the Harbour Office before the slipway is used. For more updates about changes to operations during this period please check our Coronavirus Information page, follow us on Facebook or sign -up to our monthly E-news.
****From 1st April 2021 you will be able to purchase a permit for launch and recovery at our slipway online! Further information on how to make online purchases will be available soon.****
Weymouth slipway is located in the inner harbour, behind the Town Bridge, opposite 'Debenhams' on Commercial Road.
Launching and retrieval for smaller craft is possible at all states of the tide, however larger vessels may require a higher tide.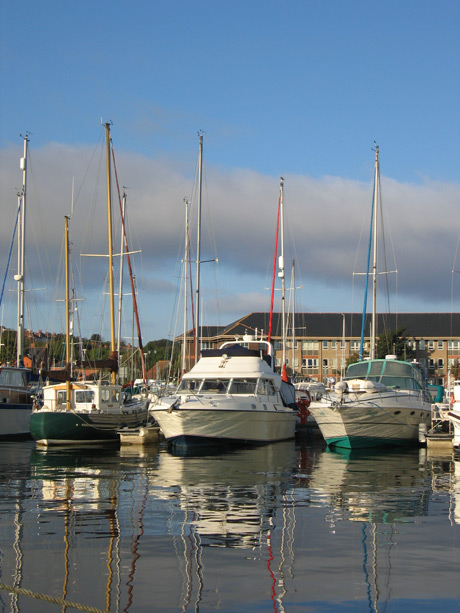 Please take care:-
There is a sudden drop off at the end of the slipway.
When launching and retrieving your vessel, particularly at low water.
Masted Vessels will require a Bridge Lift if they are heading for sea. All vessels should be aware of bridge operating protocol Bridge Lifting Times.
Trailers may be left at the slipway head for a fee. This fee does not include additional car parking charges for towing vehicles.
Launch and trailer fees are outlined below and are payable prior to launching.
Fees April 2021
Please pay the attendant on duty in the slipway hut or if unmanned contact us on +44 (0) 1305 838423.
(All prices are per day or part there of unless stated and include VAT where chargeable.)
**Annual Slipway permit fees are reduced for 20/21 due to the delayed season start resulting from Coronavirus.
| Launch / Retrieve (per day) | Annual Permit | Trailer Parking (per day) |
| --- | --- | --- |
| £11.35 | £155.00* | £7.25 |

Other Local Boat Launching Facilities
Castletown, Portland +44 (0) 1305 824044
Ferrybridge, Portland Road +44 (0) 1305 782080
Overcombe Corner, Weymouth (Boardsailing and Kayaks only)