We are recruiting!
08 March 2021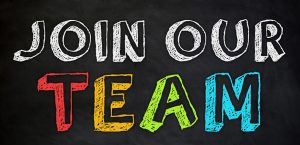 Weymouth Harbour is looking for two enthusiastic and motivated Temporary Berthing Office Assistants to join our busy office for the summer season, starting ASAP until mid-September.
The new additions to our team will provide a range of administrative support, which will include setting up new systems and processes to enable more efficient working. Our ideal candidates will offer a professional and first-rate service to our customers, whether it be over the telephone or when meeting & greeting to discuss and deal with their many and varied requests. There will also be a requirment to take customer payments via our till, both in person and over the telephone.
The roles are mainly office-based but some tasks require a presence outside in any weather conditions, for example, out on the Harbour pontoons, occasionally in a boat, or acting as a safety person for Town Bridge Lift operations. Weekend working will be required.
Within your CV, you must show evidence of the following skills:
 Evidence of previous experience in a similar role
 Good working Knowledge of IT Systems – Windows based applications
 Excellent communication skills – Via telephone, email and word processing
 Ability to prioritise workload and pay attention to detail
 Team work is essential with this role as you will be talking to people from all levels
 Passport or Birth Certificate with proof of National Insurance In line with the requirements of the Asylum and Immigration Act 1996, all applicants must be eligible to live and work in the UK. As part of the recruitment process, you will be asked to provide documented evidence of eligibility.

To apply, call City Centre Recruitment on 01305 239239 or email your CV to weymouth@citycentrerecruitment.co.uk