Weymouth Harbour...One place not to be missed!
09 June 2016
Weymouth Harbour has been named as one of Sailing Todays top 12 places to visit!
This is on top of Weymouth getting second best beach in the UK, a Blue flag for its sea and being voted one of the top 10 seaside towns in the UK!!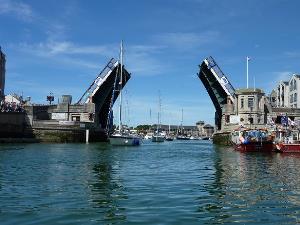 What are you waiting for...visit Weymouth now! http://www.sailingtoday.co.uk/cruising/cruising-stories/top-12-harbours/